Offering Specialty Pizza, Sandwiches, Knotz, Salads, and More!

Place an Order
New York Style Pizza in Valparaiso, IN
A local family tradition that has been proudly serving Valparaiso, IN since 1969. Uncle Menny specializes in Neapolitan "New York" style pizza, signature sandwiches and salads, and both sweet and savory Knotz! Three generations of recipes and pizza making from our family's table to yours. Uncle Menny's Pizzeria… When Taste Matters.
Treat your family
Here at Uncle Menny's we pride ourselves on providing our customers with a pleasant family atmosphere, excellent service, and the freshest ingredients.
We always aim to provide high-quality food, created from high-quality ingredients. This ensures that we are giving our customers what they deserve.
We are driven to be the best at creating new, innovative recipes and products. Since quality is everything to us, we never use processed ingredients. This ensures that we provide our customers with the finest pizza possible.
We are a family who strives on the adventure of making the perfect specialties for you all. Many years in the making and we don't plan on stopping soon! If you haven't tried our pizza yet, you don't know what you're missing!
What's on Our Menu
We offer a wide variety of options with only the best and highest quality ingredients that can be added to customize the pizza of your choice.
Have an Event Coming Up?
Let Uncle Menny's help you out with our catering services!
We offer a complete catering menu built to accommodate all order types, including a gluten-free option and individual grab-and-go meals. Whether you are catering for a birthday party, wedding, or a business event, we've got you covered. Put your confidence in us to make your next event hassle-free. All you need to do is give us a call!
Keep in Mind:
Our large pizzas can serve anywhere between 3–5 adults.
When hosting a large group, we recommend starting off with a freshly made salad and our delicious savory Knotz.
In order to meet the pizza needs of all customers, we advise taking a peak at our specialty pizzas!
Contact Us Today
(219)-464-7102
59 Indiana Ave.
Valparaiso, IN
Treat Your Family to Real Pizza in Indiana
We do carry-out and delivery, or perhaps you feel like sitting down to eat, in which case, we offer dine-in and catering for special events! Give us a call today for more information at 219-464-7102.
We are a well-known pizzeria serving Valparaiso, IN for over 50 years. Offering a variety of pizzas. Specializing in Neapolitan "New York" style pizza. We also offer thin crust, thick crust, and Sicilians. All prepared to your liking.
We are confident that all you need to do is try our menu to become your favorite pizza place of all time!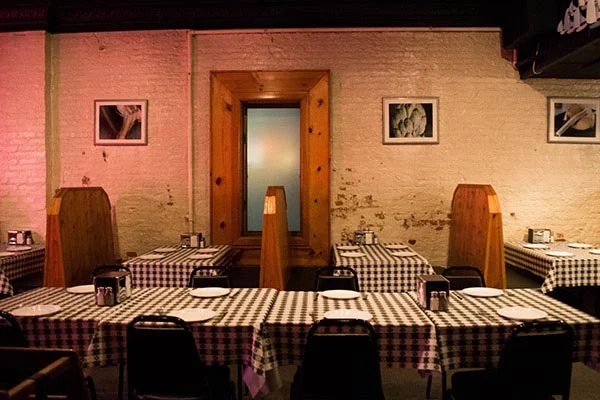 About Us
We are committed to building a foundation of quality. We understand that the secret to success is comparable to making an even better pizza. You get what you put into it.
Our business is family-owned and operated. We have been serving great pizza since 1969. This means that we have run through 3 generations thus far!
We are proud to be one of the oldest restaurants in the Valparaiso, IN area. Our family is proud of the food we make, and we hope that you will come by and enjoy a bite. We also offer monthly specials, so feel free to check those out on our Instagram and Facebook!

Located in Valparaiso and proudly serving the surrounding area for over 50 years!